Family friendly Vacation rentals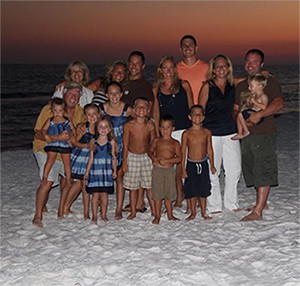 Destin Weekly Rentals provides a great platform where you can search for the best family friendly vacation rentals in Destin, FL. The "family friendly" vacation rental is a vacation rental which is considered appropriate for every member of the average family and is typically a place where they can all openly enjoy their company without any restrictions.
Family friendly Vacation rentals are the best solution for family vacation accommodations where all members of the family experience maximum enjoyment. It gives folks a chance to become closer, enjoy time together, create life long memories and all this for way less money then a hotel! All vacation rentals listed on Destin Weekly Rentals will provide huge space, better privacy, and perfect amenities for families, and very affordable at that. In the last few years, families staying in vacation rentals across the United States has exploded. You might be surprised by knowing that Destin Fl is one of the most popular vacation rental destinations.
We had a very close look at the reservation inquiries on our system over the last 12 months for family friendly rentals and we found that the Island Obsession is one of the most favorite family friendly rentals which received the most inquiries for family reunion vacations.
We always research before listing any property on our website so that which ever home you travel to with your family, you'll find that you can save your money and headaches, feel relaxed and you can easily enjoy time with your family by staying in a vacation rental. Our world-class white sand beaches offer tons of family friendly fun; White Sand Photography, Beach Portraits, Big Kahuna's Water and Adventure Park and a lot more – all in the heart of Northwest Florida.
The Big Kahuna's Water and Adventure Park is a great destination for families. With more than 40 Water attractions and an Adventure Park, Big Kahuna's offers something for every member of the family. You can't do it all in just one day! The city has so much to offer that you can rest assured knowing that you won't hear a single "It is not what I expected or I'm bored" during the trip. Lots of attractions are either completely free or offer great discounts for children. Guests of Destin enjoy walks on one of the most beautiful white silky sand beaches in the world!